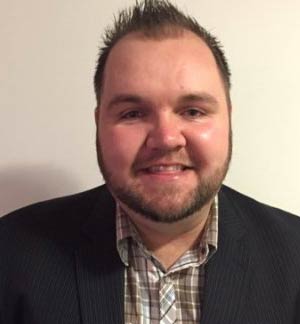 Matt Black
Writer
Even if you don't catch him at his desk, there's still a good a chance that Matt Black is writing something, somewhere.
Matt is a freelance copywriter who helps entrepreneurs and SMBs create content that shapes their brands and inspires customer action. He has a proven track record in professional sports, telecommunications and a variety of other industries with over 10 years of experience in leading people and communications efforts. With an education in English Literature & Film Studies from Western University, Matt has always had a penchant for storytelling and a passion for enriching the lives of others using creativity and by building meaningful relationships.
Matt's work has been featured by LinkedIn on various Pulse channels (Careers: The Next Level, Leadership & Management) as well as on LinkedIn's official Sales Solutions Blog. Matt can also be read on CNBC's MakeIt (a hub for entrepreneurs that provides insights on leadership, careers and money) as well as on YouTern, a Forbes and Mashable recommended careers site built to help young careerists find their way after school.
When he's not putting fingers to keyboard, Matt enjoys spending time in downtown Toronto with his fiancee Kristina and their dog Zoey.